CTI Freight Services, LLC's Service Area
North America, a Continent full of service for your truckloads and partial truckloads. Providing premium transportation service to and from all points in the United States and Canada.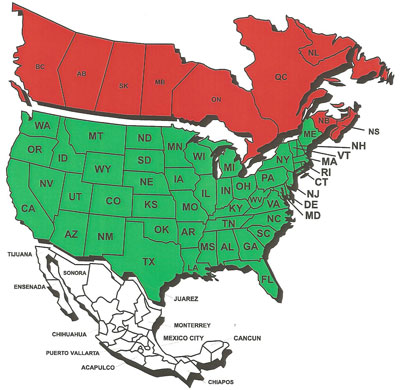 Call us today Toll FREE at 1-877-343-5284 or locally at (513) 697-1000 for a pickup or a quote. You can also fax in a request for a quote to (513) 697-9444.

Download CTI's Service Area flyer
You must have Adobe Reader in order to be able to download and view any PDF files on this site. Click on the Adobe logo here to install this FREE software if needed.