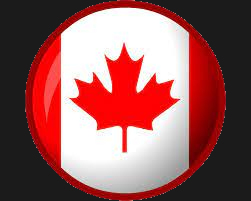 CTI Loves Canada!
CTI FREIGHT SERVICES has been a dominant service provider to and from Canada for many years. We have extensive coverage and experience in trans-border shipping throughout Canada from coast-to-coast.
CTI will also provide you with all the document requirements necessary to assure smooth passage across all border crossings, using PARS (Pre-Arrival Review System), and PAPS (Pre-Arrival Processing System) working with any Customs Brokers designated by CTI or by the customer. These arrangements virtually eliminate border delays, and enable our carriers to pass instantly across border crossings with all customs requirements met electronically, well in advance.
CTI and it's partner carriers, both Canadian-based, and U.S.-based have built an astonishing record of service achievement to and from every Province throughout Canada.