CTI Freight Services, LLC's Truckload and Partial Truckload Service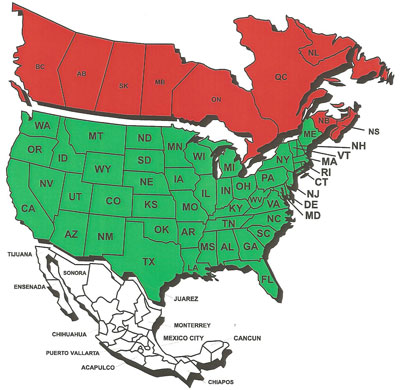 Company Designations
DUNS#: 802311774
Cage Code: 60LJ3
Corporate Status: Small Business, Veteran Owned
ORCA Registration: Complete
MC#: 463889
SCAC: CTJM
Member of BBB
NAICS Codes
484110 General Freight Trucking, Local
484121 General Freight Trucking, Long-Distance, Truckload
488510 Freight Transportation Arrangement
SIC Codes
4731 Arrangement of Transportation of Freight and Cargo
PSC Codes
V112 Motor Freight
V113 Rail Freight
V119 Other cargo-freight services
GSA Schedule 48
411 4 Transportation Service Providers-Motor Freight
---
COMPANY OVERVIEW
CTI Freight Services is a freight logistics company specializing in truckload and partial truckload transport of goods and general commodities throughout North America. A wide variety of services are provided utilizing 48' and 53' vans, flatbeds, step decks and temperature controlled reefer vans. LTL and Intermodal services are also provided.
OWNERSHIP
Carl N. Meyer is the principle owner and CEO of the company with more than 35 years of experience in an executive capacity in the freight industry. Mr. Meyer is a veteran of the U.S. Marine Corps, having served two tours in Viet Nam. CTI Freight Services therefore is a Viet Nam Era veteran owned company.
Email: carlmeyer@ctifreightservices.com
KEY MANAGEMENT
David A. Begley is the Operations Manager with more than 25 years experience in the freight industry.
Email: davebegley@ctifreightservices.com
---
Call us today Toll FREE at 1-877-343-5284 or locally at (513) 697-1000 for a pickup or a quote. You can also fax in a request for a quote to (513) 697-9444.

Download CTI's Truckloads and Partial Truckloads Service flyer
You must have Adobe Reader in order to be able to download and view any PDF files on this site. Click on the Adobe logo here to install this FREE software if needed.